Razer announces Edge convertible gaming tablet
Hardware companies now seem to be focusing on mobile gaming.  Nvidia has Project Shield on the handheld front and Razer is looking to corner it's own niche of mobile gamers after it's recent iterations of the svelte but expensive Razer blade with it's new gaming periperal, the Razer Edge.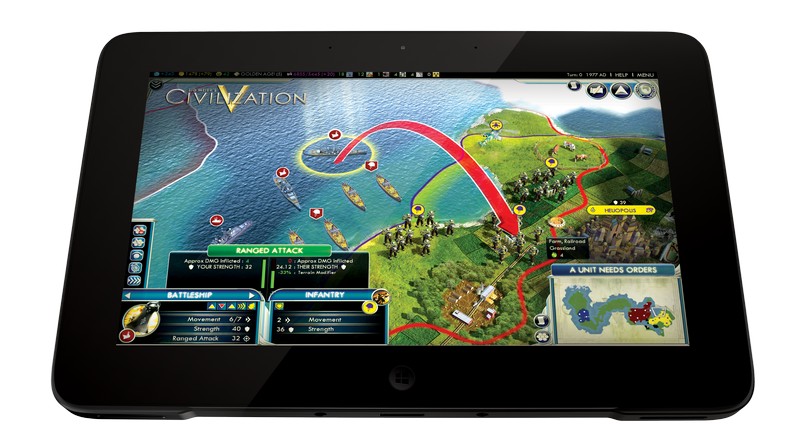 It was announced a year ago as Project Fiona and was received with mixed results by the community.  The Edge is a full-fledged 10.1 Windows 8 tablet that's convertible to your gaming/computing needs.  The Edge has three separate peripherals, each sold separately:
a stand equipped with three USB 2.0 ports, plus stereo and HDMI output – $99
a case with complementary game controllers (this is where Project Fiona's game controllers went) – $249
and a keyboard dock for when you need one when gaming and extra battery life – $69
Yes, the Razer Edge is first and formost a gaming tablet and it has quite the spec to boot:
10.1-inch 1,366 x 768 display
Ivy Bridge 1.7Ghz Core i5 or 1.9GHz Core i7
NVIDIA GT640M LE GPU
4 to 8GB of DDR3 RAM
USB 3.0
64, 128 or 256GB SSD configuration
Like the Razer Blade, the Edge is on the expensive side. It's GPU, the NVIDIA GT640M isn't exactly the best out there and the meager 1,366 x 768 resolution will likely turn off quite a few people. And then there's battery life of course, as a Windows tablet it'll crank out up to 8 hours before needing a charge while on gaming mode, expect 2 to 4 hours tops.
On the upside, it's as portable as you can get when it comes to bringing a Windows-based gaming machine. It's just a matter of weighing the cost vs the advantages (and disadvantages).
Pricing for the base model will be $999 while the beefier Pro version will snag a few more bucks between $1299 and $1499.
Gaming PC
,
Project Fiona
,
Razer
,
Razer Edge
---